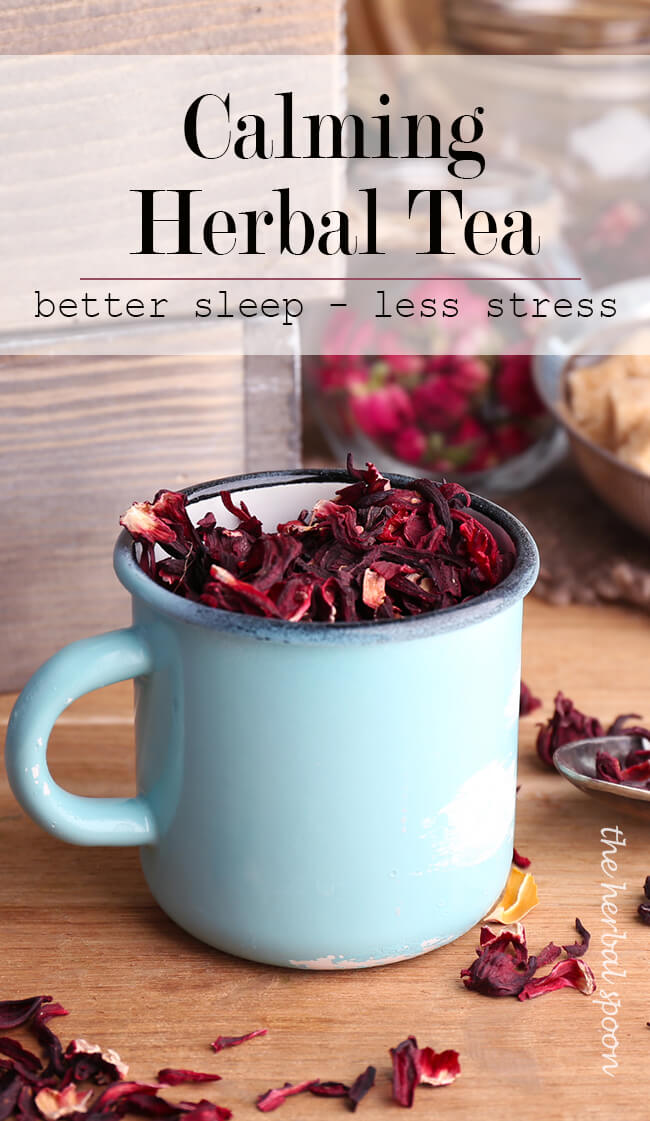 Sometimes my thoughts are racing inside my head and I can't focus. Then there are the nights I can't seem to slip into sleep, however hard I try. When I savor this fragrant calming tea though, I can almost feel my mind breathe a sigh of relief.
Few things are as refreshing as a good night's sleep. But for many, sleep is an elusive, fickle friend. It comes around when you're preoccupied, but leaves you to your thoughts at  bedtime.  A cup of this calming tea will settle both your mind and body for a relaxing experience.
Nourish your nerves
Even if you don't struggle with sleep, a nice warm cup of tea in the evenings is the perfect way to unwind and de-stress. My life gets crazy, and sometimes I need to remind myself to slow down. Part of nourishing our bodies is the foods we eat, but part of it is taking a break and allowing ourselves time to recuperate.
Calming tea superhero herbs
Lavender and chamomile are well known nervine herbs that clear the mind and relax the body. Chamomile is so gentle, that it's been nicknamed the children's herb. Don't let that fool you into thinking it won't work on adults too. Chamomile is useful during pregnancy and can help calm a colicky baby if the mother drinks it, as it goes through the breastmilk.
Lavender however in large amounts can be a mild uterine stimulant, so don't plan on drinking lavender tea frequently during pregnancy. However culinary use, like with this recipe, is considered perfectly safe. Do what you feel comfortable with.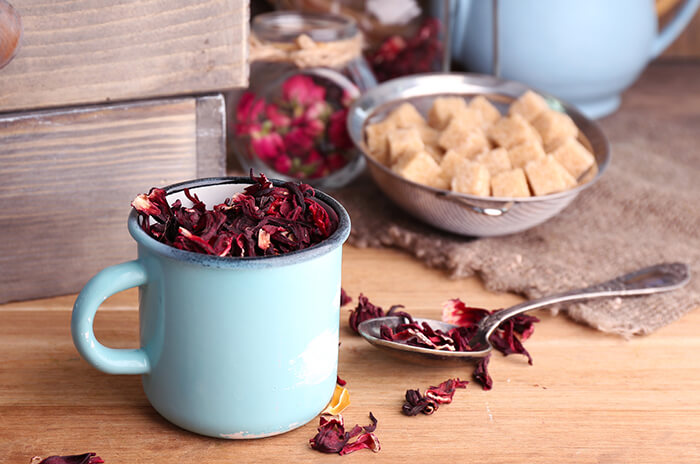 The amazing rose
Orange adds just a hint of zing to the blend and offers some immune boosting vitamin C. The mild floral taste of rose helps to balance out the pungent lavender. Rose positively effects the heart and bolsters emotions. I've been making rose lotion lately for better skin and to soothe my emotions. This flower releases feelings of inadequacy and brings its user peace.
With a steaming mug of calming tea nestled between my palms my thoughts speak to me.
You've got this. Let's slow down. Let's focus.
Ingredients
1/4 cup Lavender buds
1/2 cup Chamomile flowers
1/4 cup Dried orange peel
2 Tbsp Rose petals
Raw honey
Coconut or pastured, raw milk
Instructions
Mix all herbs gently together and store in a glass jar.
To brew, heat water to boiling and pour over herbs. Use 2 tsps. of the herbs per 8 oz water.
Steep for 3-5 minutes.
Strain out the herbs and stir in honey and milk to taste. I like doing 1/4 cup milk and 1 tsp honey for every 1 cup of tea.
http://www.theherbalspoon.com/2014/07/sweet-sleep-tea.html
Recipe from The Herbal Spoon
Psst…Looking for a good source for herbs? The Bulk Herb Store is my favorite place to get very affordable, yet high quality organic and wildcrafted herbs.
Want more herbal recipes?
Not only can you drink them, but herbs are fantabulous for skincare. Yes I make up my own words.
You can get this totally free mini e-book, 10 Herbs for Skincare when you sign up here for The Herbal Spoon newsletter. You'll get exclusive tips and recipes, deals on my favorite natural living products, and of course, no yucky spam!