Anyone who has ever been to the store Whole Foods has seen their iconic display of brightly colored kombucha gracing the checkout lanes. You can get flavors like ginger pomegranate, blueberry chia seed, or grapefruit. The price tag always gives me a bit of pause though — at almost $4 a bottle, it's an expensive habit to have. Fortunately it's easy to brew kombucha at home.
But what really is kombucha, and why are people paying $4 a bottle for the stuff?
Kombucha is a fermented sweet tea full of gut healthy probiotics. And no, you can't just use the fuzzy green tea you forgot at the back of the fridge last month. That's not the type of fermenting we're talking about.
This is made with a Symbiotic Culture of Bacteria and Yeast, or SCOBY, for short. It's fizzy and has a sweet, tangy taste. The longer it brews the healthier it is, but the more sour it gets.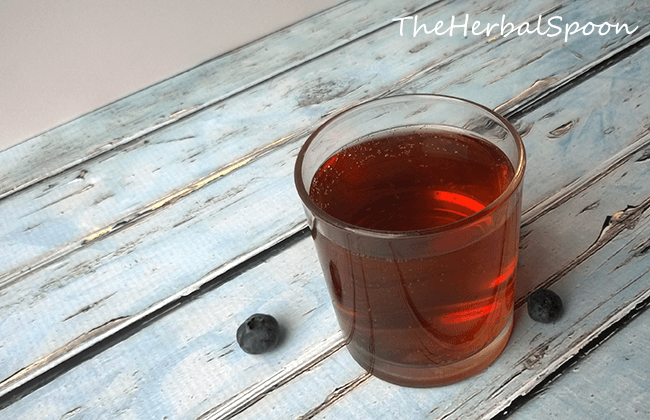 There's been lots of talk lately about how important it is to have good gut health and fermented beverages are a great way to boost your body's probiotic count. Boosting your probiotic count boosts immunity, helps digestion and absorption of nutrients, and can even reduce yeast infections (source).
I've made milk kefir and even dabbled in sourdough bread, but I didn't have the time to check the cultures every day. Both the sourdough starter and my milk kefir grew mold from my lack of attention. The nice thing about kombucha though, is that you only need to brew a new batch once every few weeks. This is the perfect lazy busy person's fermented beverage!