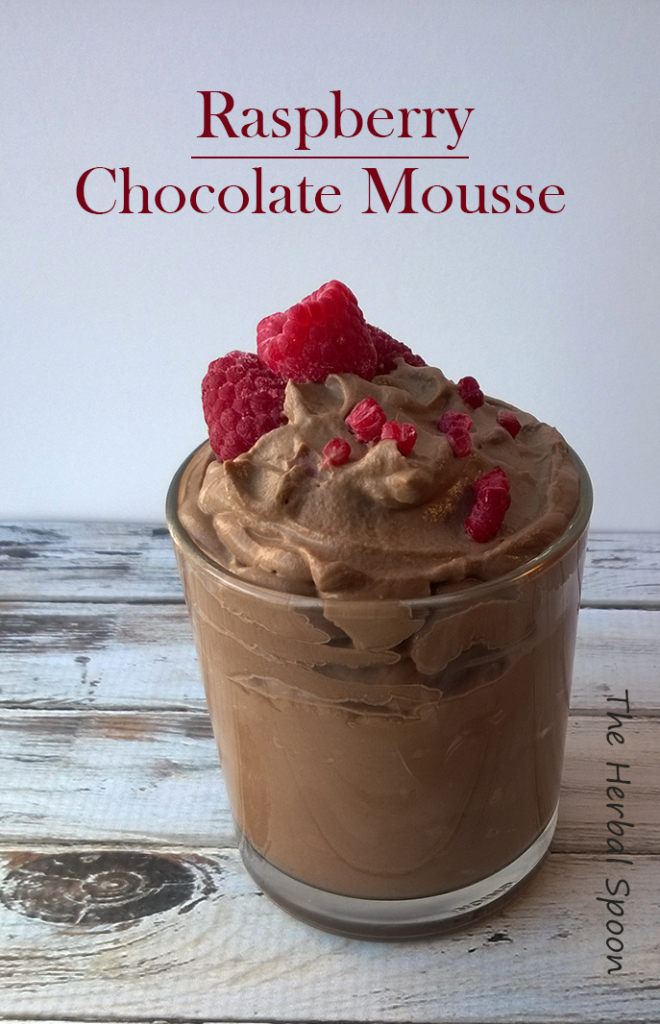 I will admit that I'm a no holes barred chocolate person. If it's made with chocolate, I'll eat it. Except for maybe these chocolate cricket cookies. I don't care if they're high in protein, I'll pass for now thank you.
What makes chocolate so appealing?
So why do we love chocolate so much? I experienced a major decrease in my chocolate cravings once I started to supplement with this magnesium, a mineral that the majority of Americans are deficient in. Many issues can be caused by a magnesium deficiency, like body odor, brain fog and low energy (source).  It just so happens that chocolate is high in magnesium, so a strong craving signals a deficiency.
I probably don't have to tell you that most desserts out there are loaded with unhealthy sugar, trans fat, refined flours, high fructose corn syrup, and the list goes on and on. Even organic desserts aren't the healthiest options because they are lacking in nutrition, something that's increasingly harder to find in our modern foods.
This mousse recipe however is not only free of the bad stuff, but it boasts a nutritionally dense ingredient list. My 3 year old LOVES eating it, and I actually feel good about letting him chow down on some (within reason of course). It's still high in natural sugars, so I don't let him eat his body weight in it or anything.
Healthy fat keeps you thin
The popularity of avocados has skyrocketed in the past few years and for good reason. They're full of healthy, satiating fats that improve skin and help regulate hormones. They contain roughly 37% of your daily dietary fiber intake. They're also really high in potassium, magnesium, the B vitamins, vitamin C and vitamin K. (source)
Coconut milk is high in medium chain fatty acids, or MCFA, that actually help you shed pounds and stay in shape. As a bonus, just 1 can contains about ½ your needed iron, 1/3 of your magnesium, copper and phosporous and all of your daily manganese among other minerals. (source)
Why raw is better
Raw cacao powder is naturally less processed than regular cocoa powder. Since the beans aren't heated, more of the nutrition remains intact. It's also high in necessary minerals like magnesium, calcium, potassium and seleium. (source)
This recipe uses raw honey, which is good for everything from treating burns and infections to sweetening up superfood vanilla latte's. My favorite caramel recipe is also made with honey instead of refined sugar. You can read about the other amazing healing and nutritional benefits of raw honey here. (source)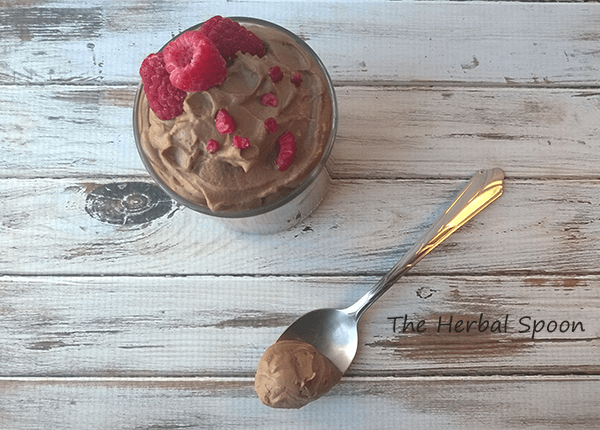 Raspberry Chocolate Mousse
So now that you know why this recipe is so good for you (or maybe you've just scrolled down to the recipe because you simply want the chocolate deliciousness right now), here's the recipe. I've found that this tastes good a few hours after it's chilled, but it tastes absolutely amazing after 1 ½ to 2 days. This lets the flavors really meld together for a smooth and flavorful dessert. Affiliate links below.
Raspberry chocolate mousse ingredients
Raspberry chocolate mousse directions
Combine all ingredients in a blender and process until smooth.
Pour into individual serving cups or small mason jars.
Refrigerate at least 3 hours, but preferrably 36 hours before serving.
Top with a generous layer of berries. Yields about 2.5 cups.
Shared at: Mama Moments, Let's Get Real