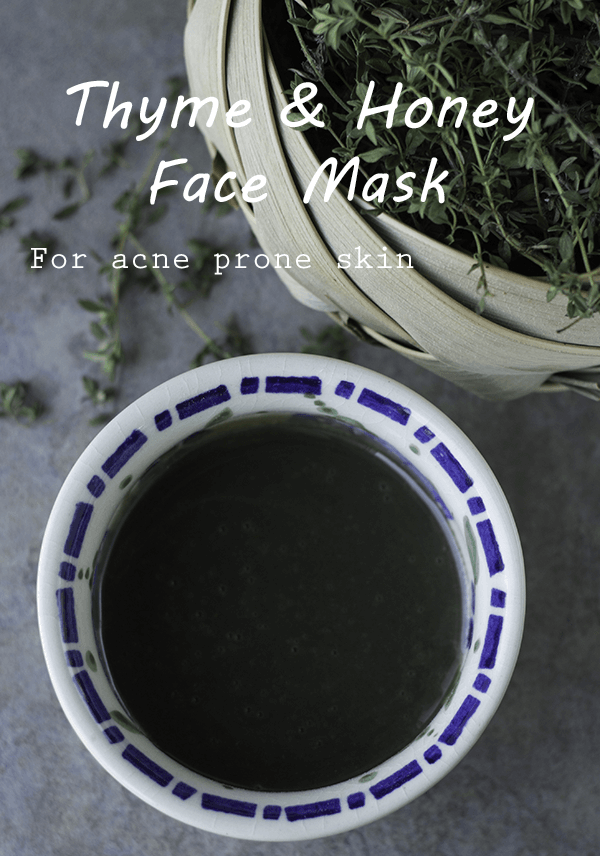 Lately, my diet has been less than ideal. This means that those pesky blemishes are rearing their ugly little heads. Thankfully I've got this powerhouse, blemish busting thyme and honey face mask to get my skin back under control.
(don't miss the giveaway at the end of this post!)
The power players
I've used thyme and raw honey before to help with my husband's psoriasis and the results were definitely noticeable. Thyme is antibacterial and fights acne for clearer skin. Raw honey also has antibacterial properties and soothes a variety of skin conditions from acne, to burns. It's the main player in my soap free honey face wash.
French green clay is also included in this recipe, and it's a clay that I've been wanting to work with for a while. So far I've mainly used bentonite clay for its ability to absorb heavy metals and toxins, and it's the star ingredient in my remineralizing toothpaste.
French green clay however helps to draw out impurities from deep in the skin by removing dead skin cells and increasing circulation. It's specifically helpful for oily or acne prone skin and "Its toning action stimulates the skin…revitalizing the complexion and tightening pores" (MRH)
Tamanu oil rounds out the ingredient list with its deep healing properties. Scars, stretch marks and other conditions can benefit from tamanu. This oil is also anti-inflammatory and anti-bacterial, making it perfect for acne and blemished skin.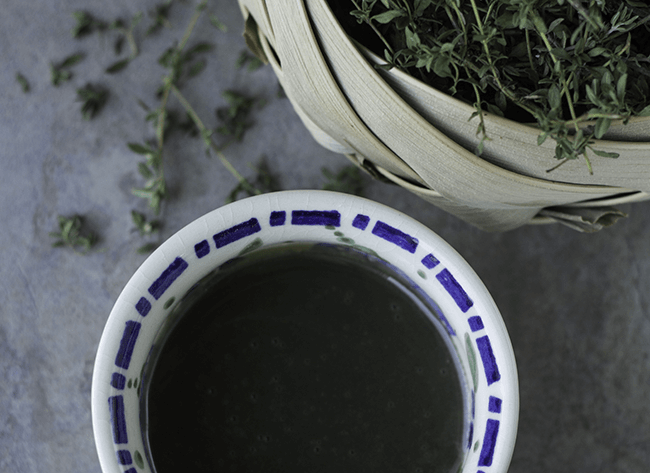 Thyme and Raw Honey Face Mask
Ingredients:
Directions:
Sift the thyme and clay together in a small bowl, then stir in the honey and tamanu oil. If your skin is extremely oily, you may want to skp the oil and add more honey instead, if needed, until a thick paste is formed.
Using your fingers, generously spread the mask over your face and mask and leave on for 5 to 10 minutes. The honey makes the mask somewhat sticky, so it's okay if it doesn't go on perfectly smooth.
To remove, wet a washcloth in very hot, but still comfortable water. Lay the cloth over your face and neck for around 30 seconds, then wipe the mask off. Rinse off any residue with running water.
*The original recipe calls for 1 tsp whole thyme ground down in a coffee grinder. I have fresh thyme in my garden, but also keep powdered on hand.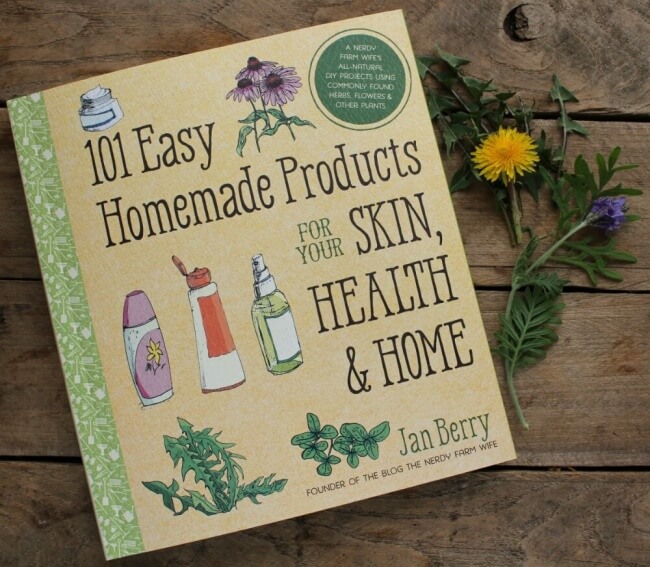 A unique herbal recipe compendium
This recipe is just one out of many recipes in my friend Jan Berry's new book, 101 Easy Homemade Products For Your Skin, Health and Home . This book covers herbal home remedies, lotions and creams, bath soaks and melts, hair care and pet care to name just a few.
What really makes this book stand out though, is its emphasis on using common yard "weeds" like dandelion, nettle and plantain. These everyday plants from your yard and garden transform into luscious soaps, lotions, remedies and other herbal products. Jan breaks each ingredient down and details its nourishing benefits so you know exactly how it works in the recipe.
I absolutely love dandelion and it's my favorite flower. To label it a weed is to do it a gross injustice in my opinion. So I was really excited to see the recipes for dandelion cuticle cream, dandelion magnesium lotion and all the others.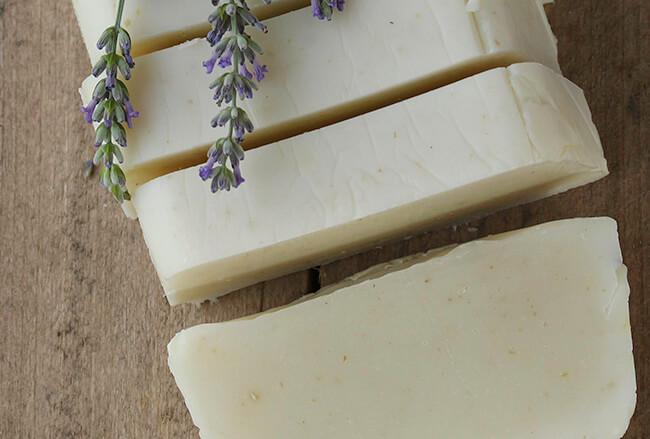 Are preservatives dangerous?
Jan covers how to harvest and store all of the herbs used, gives a rundown on each carrier oil and even covers safe preservatives. If you're like me, you're curious about which preservatives are truly natural, yet still effective.
No one wants mold and fungus growing in their carefully concocted homemade lotion. The scary thing is, that the contaminants aren't always noticeable. You could be using products that are spoiled without even knowing it!
Navigating the soapy waters
One of Jan's specialties is concocting yummy soap recipes. I haven't delved into soap making yet because I've found it too intimidating. I was really excited to see all the nitty gritty details of soap making, including how to use a soap mold and how to color your soap. It's all laid out in a clear and easy to understand method with plenty of pictures.
The hollyhock shampoo bar and the coconut laundry stain stick soap are first on my list to try.
In fact, I like this book so much that I'm giving away a free copy. Enter to win it by filling out the rafflecopter widget below.
UPDATE: GIVEAWAY IS NOW CLOSED. The winner is….drumroll please… Jazzy Schaefner!
6bfff96b8384403a6bf7f97b3b04cefc6b1bbdcfe63edbfcb3
You can still get your very own copy of 101 Easy Homemade Products at a discounted price right here