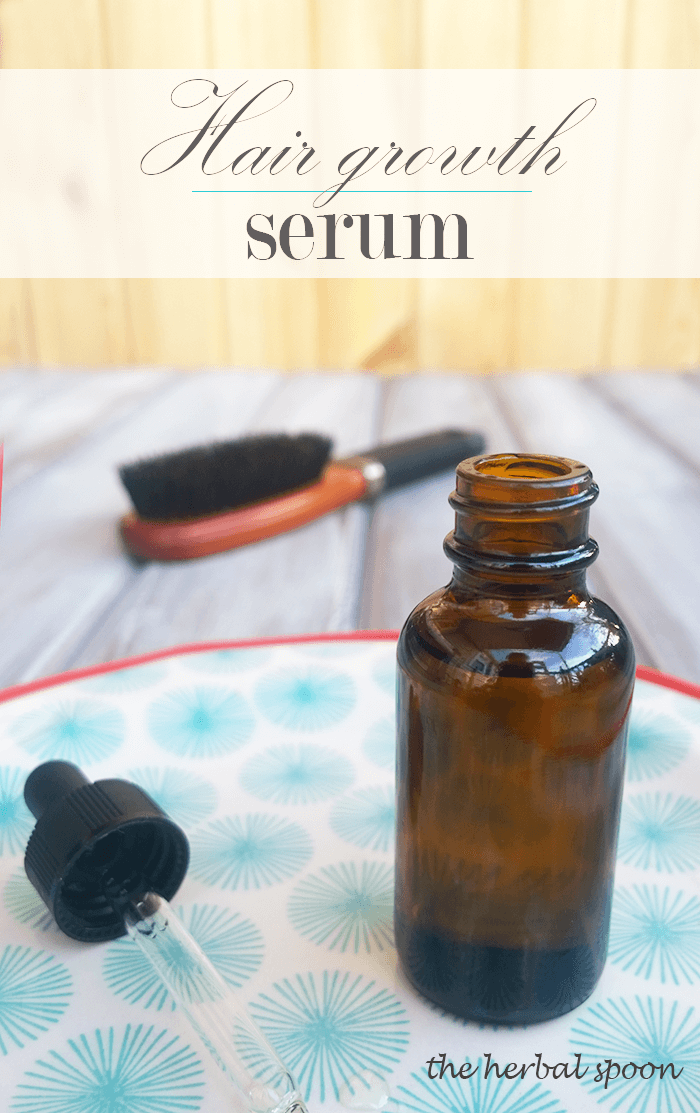 I've always been jealous of those shampoo commercials on tv. You know, the ones where they flip their luscious locks around and you're thinking, "how does anyone fit that much hair on one head?!" If you're like me and struggle with thin or damaged hair, then this natural hair loss treatment is a great addition to your hair care routine.
I'll admit that my hair is definitely thinner than I'd like. Seeing all of that hair at the bottom of the shower is pretty scary. Even my husband, who once had super thick hair, is dealing with significant hair loss. There are many factors that can cause thinning hair, and for us, it's because of hormone imbalance and autoimmune diseases.
What causes hair loss in women?
Some of us think that hair loss is just a normal part of aging, but it doesn't have to be. You don't even need to be that old to suffer from thinning hair. Some factors are easier to control than others, but there is a natural hair loss treatment that may help, whatever the cause of your thinning hair. Here are the most common causes of female hair loss (source).
Postpartum hair loss is common after pregnancy.
Genetics
Menopause or other hormone changes.
Thyroid problems and other autoimmune diseases.
Scalp infections, like ringworm.
Prescription drugs, especially birth control.
Perms, conventional hair products, excessive blow drying, etc.
Hairstyles that pull the hair follicles, like ponytails and cornrows.
Simple changes
Obviously the best approach is to treat the root cause. The best natural hair loss treatments out there won't do much for you if you keep inflicting damage on your scalp. I started getting a perm every 6 months at the age of 7, and by 14 my hair and scalp were so damaged I knew I had to make my peace with straight hair. I rarely curl it, and stay away from hair dryers and other heat tools.
If you're dealing with an autoimmune disorder, then following the restrictive GAPS or AIP diet will help to heal your gut and as a result, restore your hair growth. And if you have hormone imbalance, then incorporating simple changes, like adaptogenic maca root into your morning coffee or smoothie can go a long way. You can get a recipe for maca milk here.
Another change I've made is to wear my hair down more. If I'm working, I really can't stand having it in my face. However, ditching the tight ponytail holder and opting for a claw clip is gentler on my scalp.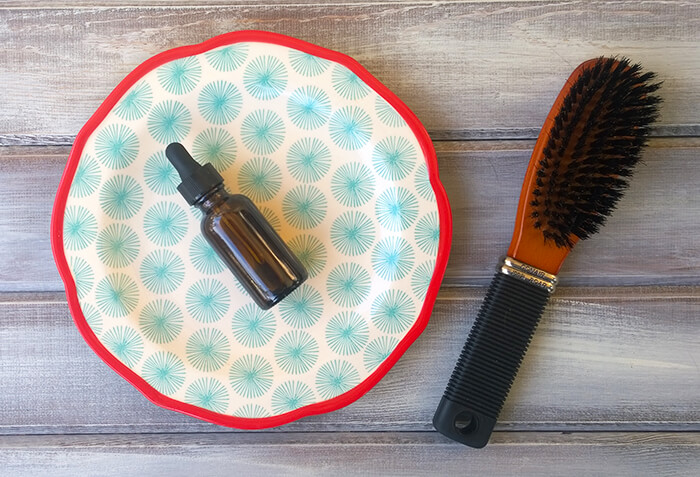 Opting for healthier, natural hair treatments
If you're new to natural hair care, then check out this intensive, homemade, moisturizing shampoo made with nourishing coconut milk. Lately I've been using this natural shampoo from 100 percent pure brand to help restore the health of my scalp. Most "natural" shampoos really aren't that natural, and they often sneak in some nasty ingredients, but this one meets my stringent standards.
The Morocco method line of hair care is more expensive and some find it a little tricky to use, but it's the most nourishing and natural way to care for your hair I've found. I've been wanting to try it, but I haven't jumped in yet because it's a "no-poo" method and I don't have the time to play around with it to make it work yet. A lot of people have used it in conjunction with healthy diet changes to really restore the thickness of their hair.
Scientific evidence that essential oils restore hair
There's something else you can add to your routine though that will really help restore hair growth. This study  put essential oils to the test, to see if they would help improve hair growth on the scalp. The participants saw significant improvement after using a blend of lavender, rosemary, cedarwood and thyme essential oils.
There were two groups in this study. One massaged a blend of essential oils diluted with a carrier oil onto their scalps, while the placebo group just used the carrier oils. Since massage on its own helps to stimulate the hair follicles and improve hair growth, it's helpful to see the results from both groups. The placebo group had a 15% improvement, but the group that used essential oils had a whopping 44% improvement in hair growth!
Both groups massaged the oils onto their scalp for at least 2 minutes every night for 7 months. The researchers concluded that not only was the essential oils natural hair loss treatment just as effective (if not more so) than conventional treatments, but they were also safer since there were no negative side effects.
Hair loss and autoimmunity
Something that's really important to note here, is that only people with a condition called alopecia areata, or spot baldness were included in the study. This is an auto-immune condition that causes hair loss. It's estimated that 50 million Americans have an autoimmune disease, so it's a serious problem. This blend can be a really great solution for anyone with thinning hair, but especially for those of us who have an autoimmune disorder, like hypothyroid or lichen planus.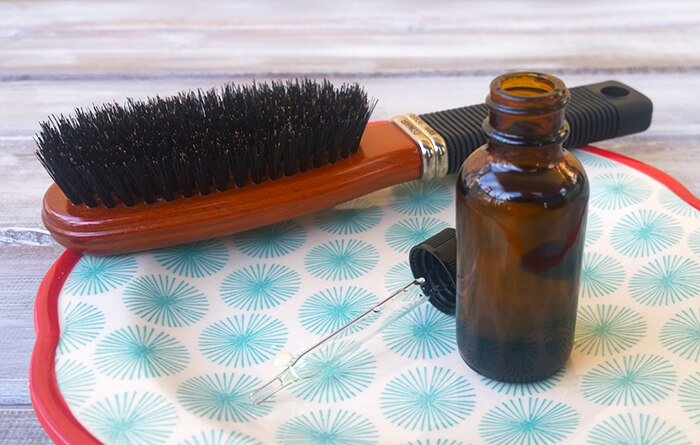 A natural hair loss treatment that works
The study gives the exact recipe used by the participants, but I changed it up just a little. Castor oil is really great at thickening and improving hair growth, so I added some of that (source). I also increased the amount so that it would fit neatly into a 1 oz bottle. You can easily double the recipe though if you find yourself going through it quickly.
I also increased the strength a bit. The original recipe was about a 2.2% total dilution, but the recipe below is at 3%, which is still within a safe range for skin care. If for some reason you find it irritating to your skin, then you can always dilute it to 2%.
Hair growth serum
About 2 T grapeseed oil
½ tsp jojoba oil
½ tsp castor oil
5 drops each lavender, cedarwood and rosemary essential oil
4 drops thyme essential oil
In a 1 oz glass dropper bottle combine everything, except the grapeseed oil. Add the grapeseed in until the bottle is almost full.
Cap the bottle and shake well to combine.
How to use it
To use the natural hair loss treatment, apply some to your fingertips and massage onto the scalp. It's easiest to apply if you part the hair by the ear, and apply the oil blend to the scalp. Keep parting the hair and working your way across until the scalp is covered. You can also use a boar bristle brush to gently coat your hair after applying to the scalp.
It can get a little messy, so you may want to apply it before bed and wear a shower cap or other hair cover. Covering after applying the blend helps it to sink into the scalp better, making it more effective.
What natural hair treatments do you use to help improve your hair? Share with us in the comments below!