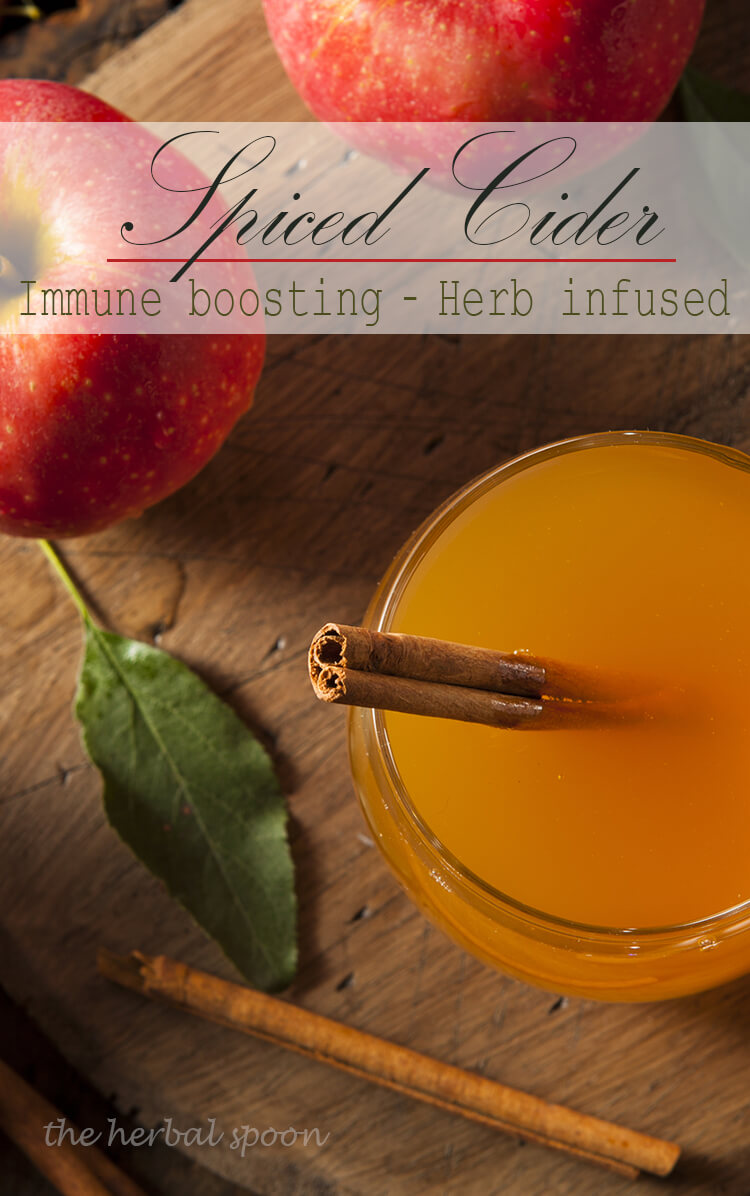 Autumn is absolutely my favorite season. The crunch of the leaves, the golds and red colors, and the smell of spiced apple cider swirl together for an intoxicating experience. If you're feeling ambitious then here's my easy recipe for homemade apple cider. But as the famous Ina Garten says, store bought is fine.
Cozy on up to a Cup
My sister in law first showed me a version of this recipe years ago, and I've been in love with it ever since. It not only tastes delicious, but it makes the whole house smell amazing! I love using a variety of blends in my diffuser, but there's nothing like a deep breath of spiced apple cider. This apple cider isn't just for show though, it has an added immune system boost.
Immune Boosting Herbs
Cinnamon
Cinnamon is a warming herb that's a common favorite of oatmeal bowls all over. It adds depth and flavor to many foods , and is the predominant flavor in this spiced cider. Cinnamon bark is antifungal, antibacterial, helps balance blood sugar levels, supports healthy circulation and relieves stress. It's blood sugar balancing effects help to balance out the hit of natural sugar from the spiced apple cider, and add to the relaxing mood of the brew.
Cloves
Like cinnamon, there's some evidence to suggest that cloves also help promote a healthy blood sugar balance. They're antimicrobial, antifungal and are useful against a wide variety of pathogens. Cloves are also high in antioxidants to keep our body's cells functioning at their best.
Astragalus
This adaptogen has been a staple of Chinese medicine for thousands of years and boasts a wide variety of uses. Astragalus is a potent antioxidant and is useful for preventing and recovering from cancer. It's included in this apple cider for it's immune boosting ability. It increases energy, and fights against colds, flus and other sickness. There's so much to say about astragalus that I couldn't possibly fit it all in here. In this post I delve a little deeper into using adaptogens. This book is my favorite resource for learning about adaoptogenic herbs, including astragalus.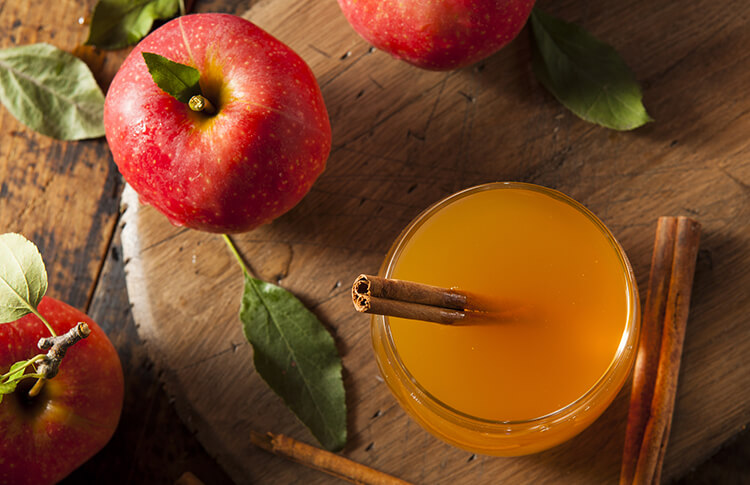 Elderberry
Probably one of the most popular herbs during cold and flu season, elderberries add a big antiviral boost to this spiced apple cider. They have a sweet, earthy flavor that's been clinically demonstrated and time tested to fight the flu big time. Elderberry can not only prevent the flu when taken throughout flu season, but it can drastically cut the duration of the illness if you do get sick. Even better, it's safe for little ones, and pregnant and nursing mamas. Some have called it nature's flu shot, and studies have shown it outperforms both the vaccine and conventional flu treatment for efficacy and safety.
Warming Spiced Apple Cider to Boost Immunity
Ingredients
Instructions
Place all ingredients in a large pot, or slow cooker.
Turn the stove on medium high and heat until simmering. Gently simmer the mixture for 15 minutes, then turn the heat down to low and let the spices infuse into the cider for an hour or so. If using a slow cooker, just leave it on low for a few hours. 
Remove the orange halves, strain the herbs out and compost or discard. 
Sip the cider while it's warm, and store any extra in the fridge. Ours will last several weeks in the fridge, but we usually drink it faster than that!
http://www.theherbalspoon.com/2017/11/warming-spiced-apple-cider-to-boost-immunity.html
Recipe from The Herbal Spoon
What are some of your favorite chilly day beverages? Let us know in the comments below, and be sure to share this post!
References: